Latest Mlb Leads
San Diego Padres Fans Embarrass Themselves on Local Morning Show For Good of the Team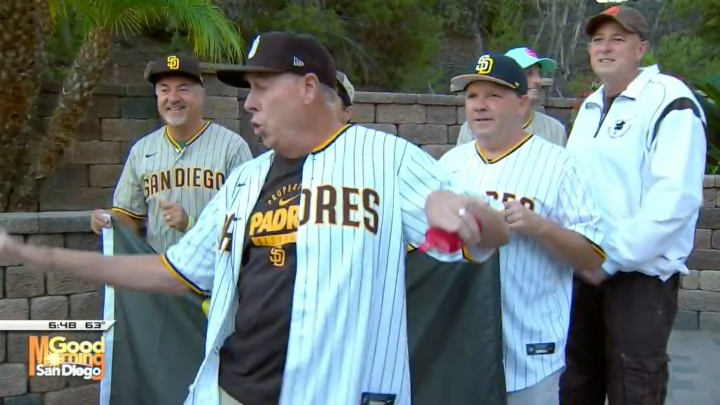 The San Diego Padres and Philadelphia Phillies play in Game 1 of the National League Championship Series tonight. Earlier today this group of lifelong friends and Padres' fans appeared on KUSI's Good Morning San Diego to talk about how excited they were to attend the game and root, root, root for the home team. And one of them rapped. Here's the video which is going viral as people quickly side with Philadelphia.
The original interview was on the KUSI website, but appears to have been removed from the corresponding article about "watch parties, transit guides and city pride." The article says it was updated at 10:56am local time which is about an hour after this clip was tweeted.
Update: Here's the full video.
And here's the entire performance on its own.
Enjoy?