Padres and Dodgers Fans Brawl at Petco Park Again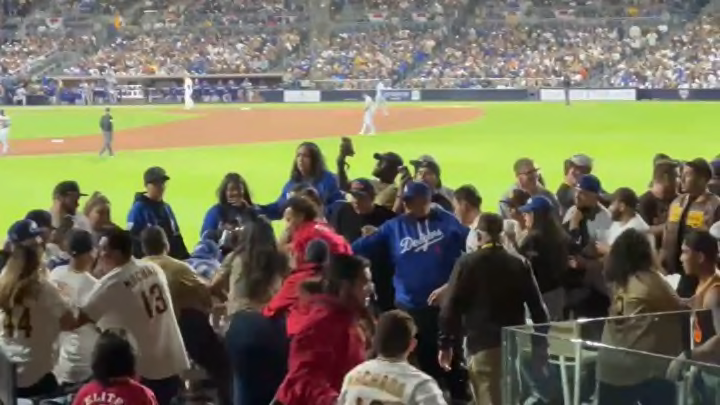 Padres and Dodgers fans brawl at Petco Park /
On Friday night we brought you a pretty vicious fight between fans of the San Diego Padres and Los Angeles Dodgers. They were back at it again Saturday night, only this time it was a bigger brawl involving a lot more fans.
Here's the first video of it from ground level:
And here's a shot from above:
MLB fights continue to be back in force.
Hard to say who got the better of this brawl thanks to the shaky camera work and the distance from the action, but we can all agree the big losers were anyone just trying to mind their business and watch a ballgame.
On the field, the Padres wound up beating the Dodgers 3-2 in 10 innings.