Padres, Dodgers Fans Brawl in Stands at Petco Park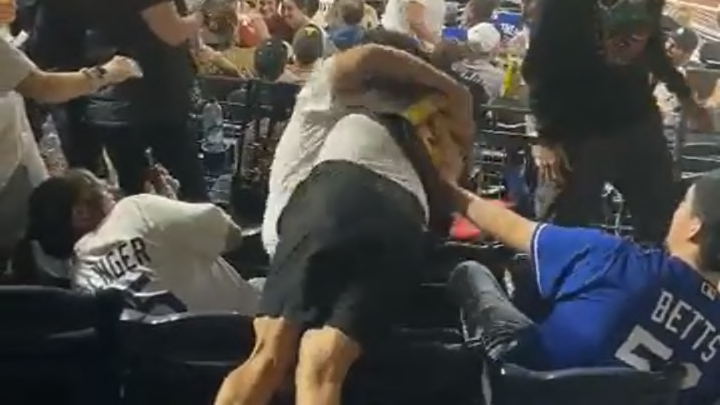 The San Diego Padres and Los Angeles Dodgers are facing off in their final series of the season at Petco Park this week. That means it's the final time for the teams' fans to square off in the stands. They didn't disappoint Wednesday night as a pretty violent fight was caught on camera.
A Padres fan and a Dodgers fan threw some haymakers in a section down the right field line. The Padres fan landed the better blows, but it devolved into a wrestling match before the two were separated.
Here's video:
The Dodgers' fan was bloodied in the affair.
We've featured a lot of fight videos with Dodgers fans over the years. Quite frankly, they're the most violent MLB fan base. They just love to throw hands during games. They've kept it up all season, right until the end.
The Dodgers won the game 1-0 in 10 innings to even the series.