Padres Announcer on Female Fans Wearing Dodger Dog Hats: "I crushed two of those after the game last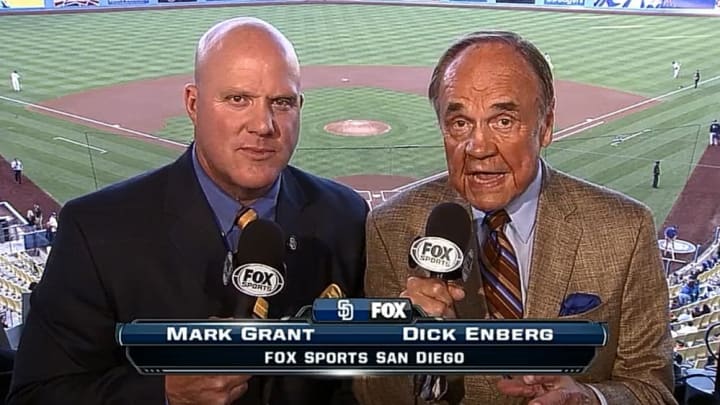 Two attractive female fans with fantastic seats at a Dodgers game are bound to get on camera. Doubly so if they're wearing silly Dodger Dog hats. These two fetching females prompted the following exchange between Fox Sports San Diego announcers Dick Enberg and Mark Grant Tuesday night:
Grant: "Hey! Hot dog heads!
Enberg: "Hubba! Hubba!"
Grant: "I crushed two of those last night after the game."
Enberg: "Oh, the hot dogs, yeah. You crushed those."
Grant and Enberg then blew up a fist-bump and chugged a couple $8 beers.