Packers Screwed By Illegal Contact Penalty That Negates Fumble Recovery Touchdown Against Washington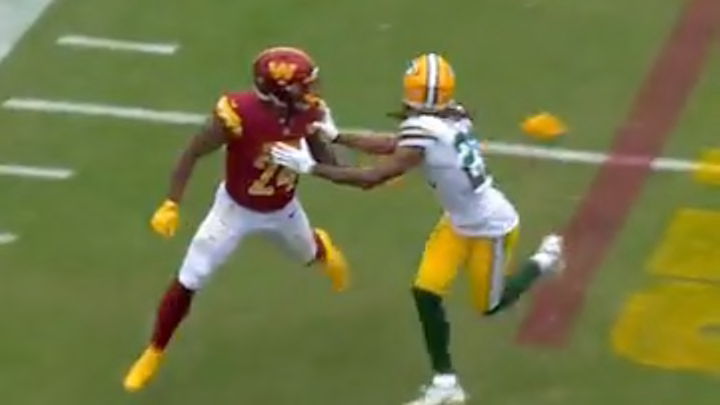 The Green Bay Packers were screwed by a questionable call against the Washington Commanders during Week 7. Taylor Heinicke was sacked by Rashan Gary and fumbled with about four and a half minutes remaining in the second quarter.
Rasul Douglas of the Packers picked the ball up and returned in 62 yards for a touchdown. It would have been the Packers' second defensive score of the game but a flag was thrown on Eric Stokes for illegal contact. Here's video of the penalty.
Text book call? Horrible call? Would anyone care if it hadn't negated a touchdown for Green Bay? There's really no way to know, but Matt LaFleur and the rest of the Cheeseheads across America did not like the result.