Pac-12 Commissioner George Kliavkoff Wasn't Worried About Schools Getting Poached Just a Few Days Ago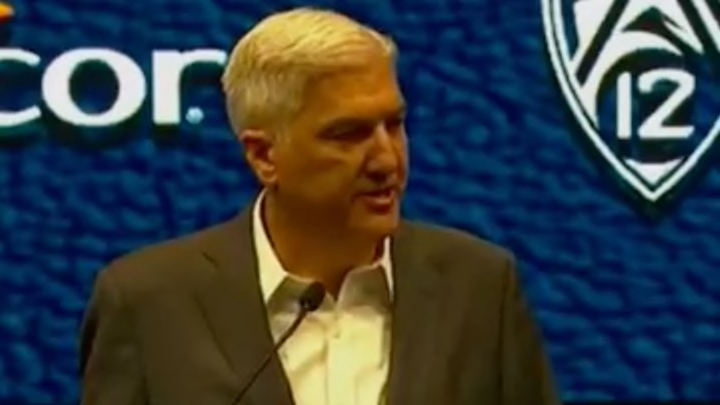 Five days ago Pac-12 commissioner George Kliavkoff was asked if other conferences poaching schools was a major concern or if it had been nipped in the bud. It was a difficult question for him to answer truthfully because every leader wants to present a strong and unified front. So he said that it wasn't a concern, the Pac-12 member institutions were committed to each other, and the widespread realignment that's been going around in college sports would end for this cycle.
Then last night Brett McMurphy of the Action Network reported that Colorado, with all that Deion Sanders glitz and glamour, would be jumping ship to join the Big 12 next season.
There's some thought that this could actually be a win-win as the Pac-12 could replace the departing Buffaloes with the Aztecs of San Diego State and keep right on trucking. But it is yet another sign that there are, let's say some cracks, when it comes to the conference and its future.
Can you believe a powerful person did not give a full and complete answer that lined up with actual reality at a media day jamboree? We can.