P.J. Washington on Kevin Durant: Too Small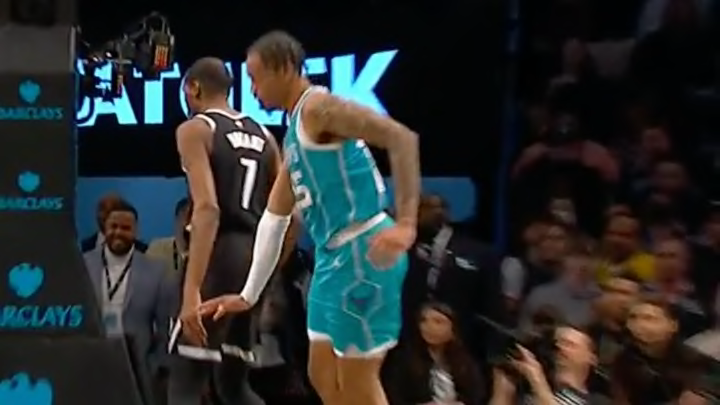 The NBA's Eastern Conference is getting spicy, especially the play-in situation, as the Charlotte Hornets jumped the Brooklyn Nets and into eighth place with an eyebrow-raising road victory tonight. Time is running out for Kevin Durant and Kyrie Irving to secure a less treacherous path to the Finals. Atlanta looms only 1.5 games back and entering the playoffs as the 10th seed feels like a recipe for unrealized potential.
Charlotte either gained a psychological advantage or created a revenge-seeking Durant (or both) thanks to P.J. Washington, who tossed in a hook over KD then let him know about it with the "too small" gesture that's so hot right now.
That's something to regret or treasure based on how things shake out here in the spring. It'd be great if this became a thing and loomed over the rematch in the postseason. Has all the makings of a 50-point Durant night and an even better performance on Twitter in the following hours.