Orlando Reporter Rescues Woman From Floodwaters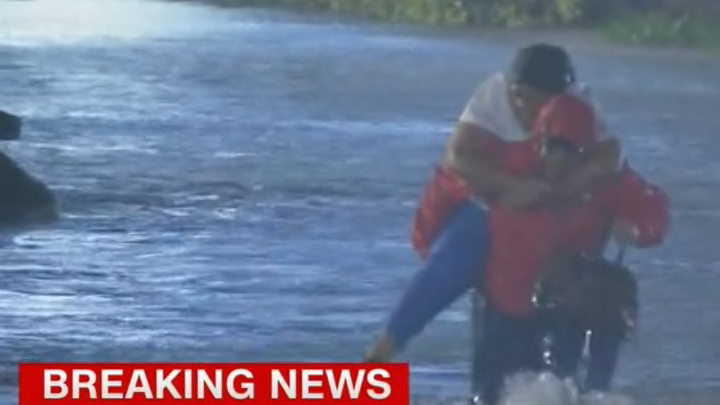 Hurricane Ian is slowly moving through Florida, bringing devastating destruction. The scenes are playing out on television as both national and local stations have dispatched their reporters to the area. Among them is Tony Atkins from WESH in Orlando, a CNN affiliate, who sprung into action this morning upon spotting a woman stranded in her car amid the rising waters.
It's tough to imagine how terrifying it must be to feel trapped as conditions are deteriorating and becoming more potentially deadly. The motorist is fortunate Atkins was there and willing to risk his own safety.