The All-Time 'One Shining Moment' Is Good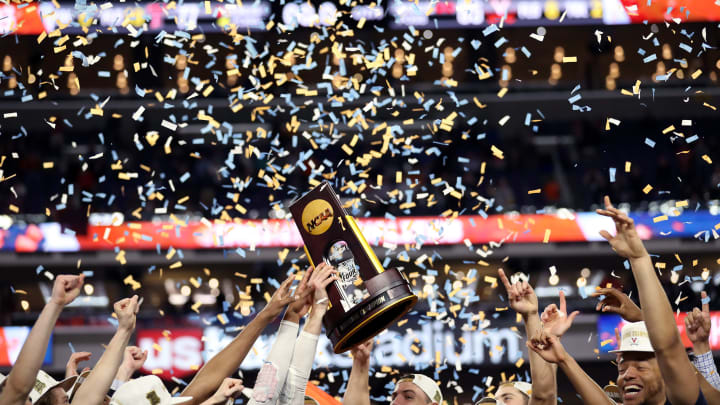 Streeter Lecka/Getty Images
There are no cynics in March Madness foxholes because Cinderella stories and dozens of nail-biting games packed with emotion tend to allow people a unique opportunity to just give in to the absurdity. It's tough not to feel something when One Shining Moment plays after the final nets are snipped away, even if it's that you've wasted three consecutive weekends doing nothing but watch television and monitor your wagers. And isn't it nice to feel something every now and again, folks.
The geniuses tasked with creating these videos had an epiphany, realizing that combining and distilling them into a singular video would be a good idea and, predictably, it was. It even managed to cheer me, a person who saw their alma mater choke away a First Four game around 1 a.m.. Just minutes ago that seemed impossible.
Less than 30 minutes now. It's going to be a journey.