'One Shining Moment' 2023 is a March Madness Banger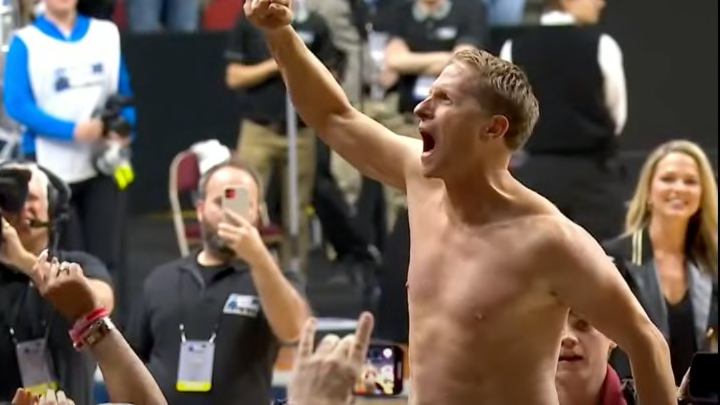 After a season of intense parity in college basketball where no team shouted its dominance from the rooftops, UConn essentially went wire-to-wire in the NCAA Tournament as the most complete and most worthy national champion. The Huskies won all six of their tourney games by double-digits and were only briefly threatened by Iona in the opening round. Dan Hurley's side completed an authoritative march to a no-nonsense crown Monday night by cruising past San Diego State. That closed out a wildly-unpredictable three-week bout of Madness and allowed CBS producers the ability to showcase the true main event: "One Shining Moment."
The timeless art of splicing in a few basketball clips into a montage of hugging and crying. Who could have known there would be such rich rewards for reminding people just how much college basketball they've watched recently?
All of your favorite moments are featured, from Furman stunning Virginia to the FDU shocker to Kansas State catching Michigan State watching the paint dry and throwing a fearless reverse alley-oop. Plus all the emotional cheerleaders and euphoric fans and emotive trombone players they could jam into the thing.