Internet
Oklahoma State - Oklahoma Wrestling Match Ends With Takedown in the Handshake Line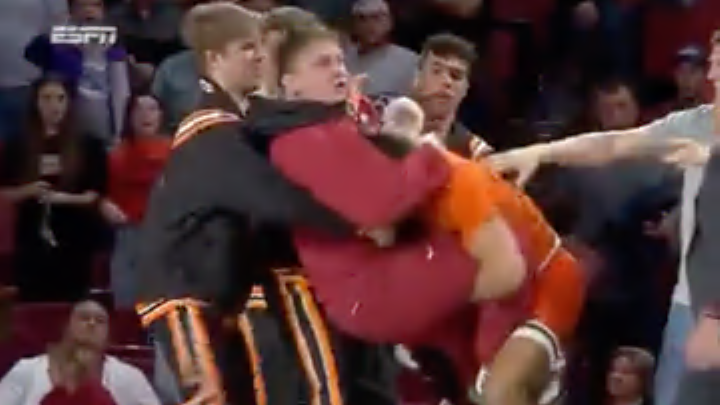 The fourth-ranked Oklahoma State Cowboys beat the 17th-ranked Oklahoma Sooners, 31-3, in the Bedlam Series' wrestling matchup. After the match tempers flared in the handshake line when OU heavyweight Josh Heindselman shoved OK State's AJ Ferrari. Heindselman then got taken down by Ferrari, who is much smaller.
The look on Heindselman's face is incredible. He initiated the contact, but then immediately changed his attitude as he was being taken down. And that's why you don't get into a shoving match with a college wrestler who already has a Wikipedia page.
College wrestling, where they settle things on the mat after they've settled things on the mat.