Here Are Highlights of the 4-2 High School Basketball Game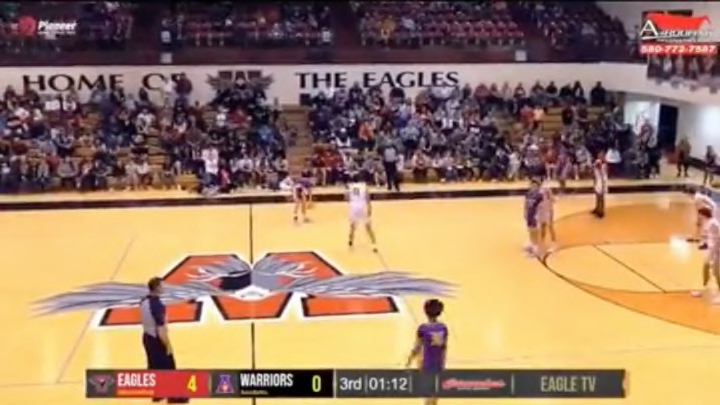 For the true degenerates betting Oklahoma high schoool basketball unders, Tuesday night was a fantastic night. It was miserable for everyone else, including the victorious Weatherford Eagles who gutted out a 4-2 victory over the Anadarko Warriors in 32 minutes of hoops that either belong in a museum or stowed safely away in the Raiders of the Lost Ark archives. Because there's no way it was fun to win a battle where the other team employed the stall technique.
We forget how important having a shot clock is until it's no longer there to serve as a metronome.
READ NEXT: 30 Best SportsCenter Anchors of All-Time
Ironically, this six-point total came mere weeks after those in charge looked around and surmised that this exact thing wasn't a problem:
The bizarre result increased the already-widespread calls for implementation of the 35-second shot clock in Oklahoma prep basketball. In a Jan. 11 meeting, the Oklahoma Secondary School Activities Association Board of Directors voted against a recommendation to introduce the shot clock for Classes 6A-3A beginning in the 2024-25 school year. The board reached a 7-7 tie, and president Rex Trent of Binger-Oney broke the tie with a no vote.
Pretty outrageous stuff yet at the same time you can't fault a team for using whatever strategy they believe makes it easier to win. And perhaps this will serve as the needed push no-shot clock hardliners need to see the light.