Latest NFL Leads
Odell Beckham Jr. Looks Devastated Watching Super Bowl From Sidelines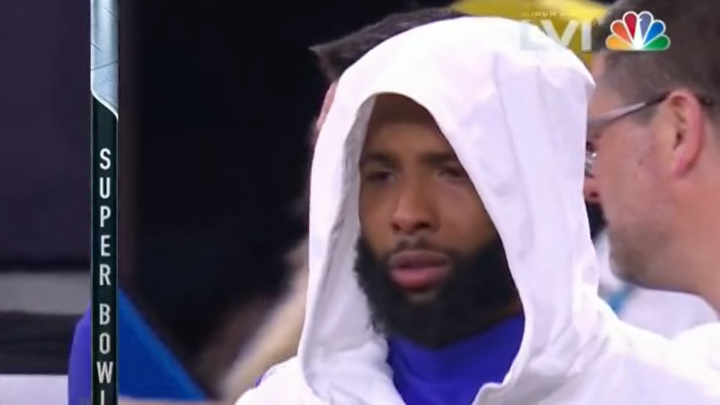 Odell Beckham Jr. /
Odell Beckham Jr. opened the scoring during Super Bowl LVI on a gorgeous throw-and-catch from Matthew Stafford. Unfortunately, that was just about all OBJ could do in his first Super Bowl appearance as the star wideout suffered a non-contact knee injury late in the first quarter and went to the locker room before he was declared out after halftime.
His absence was a big loss for the Los Angeles Rams, who struggled to adjust without their No. 2 receiver after halftime. But, naturally, there's nobody on earth more unhappy about this development than the man himself. OBJ was seen on the sideline after he was declared out and looked like he was about to cry watching the Rams try to win a championship without him.
It's tough to see. Sports can be cruel.