Odell Beckham Jr. Looked Really Bad Against the Denver Broncos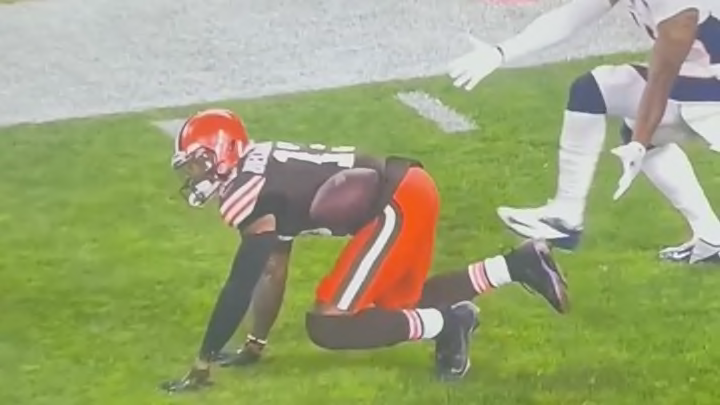 Odell Beckham Jr. had a bad first half against the Denver Broncos and it will likely end up just being a bad game. Beckahm appeared to reaggrivate his bad right shoulder while diving for a catch on the sideline right before the half. With the Browns leading the Broncos, 10-0, there's no reason for him to come back, if he even can.
With that in mind, things were not much better for OBJ before the injury. He was targeted four times by Case Keenum and made zero catches. The absolute lowlight of the game (aside from the injury) was the play below where he fell down and got hit in the side by the ball without even making a play on it.
Live it almost looked like the ball was dropped by the defensive back, but the replays show OBJ just looking... bad. Keenum was 13 of 17 throwing to other Browns during the first half. Whatever Beckham's problems are right now, they aren't just because of chemistry issues with Baker Mayfield.
Update: Beckham came back out in the second half and caught two balls for 23 yards in the third quarter because of course he did.