Twins Broadcast Crew Kicked Out of Booth at Oakland Coliseum So Exterminator Can Hunt Possum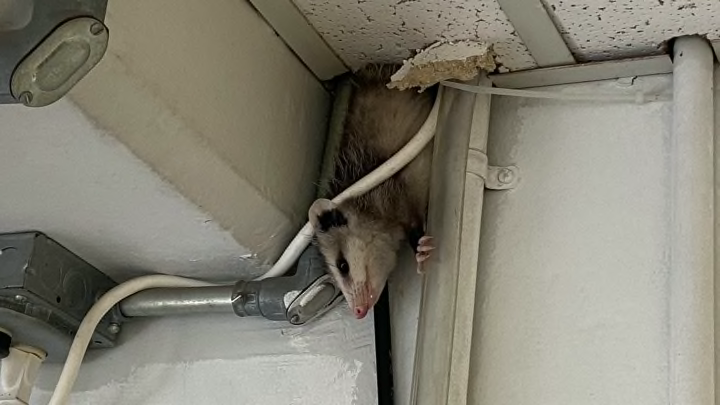 The Oakland Coliseum has been around for more than half a century. The Oakland Athletics have played there since 1968. They hope to move to a new stadium in a couple years, but for now, hey, look, a possum.
Images of a possum sticking its head out of the drop ceiling in the press box were shared on Sunday as the A's hosted Shohei Ohtani and the Angels. Then on Monday, as the A's were preparing to play the Minnesota Twins we got this tweet from longtime Twins play-by-play broadcaster Dick Bremer saying that he was asked to leave the booth so an exterminator could hunt the possum.
Dallas Braden posted a video showing one climbing back into the ceiling.
This is not the first time a possum - sorry, an opossum - has reared its ugly head at the Coliseum.
Hopefully the new ballpark allows pets.