Rowdy Fan Dressed Like Waldo Gets All the Way Inside Novak Djokovic's Head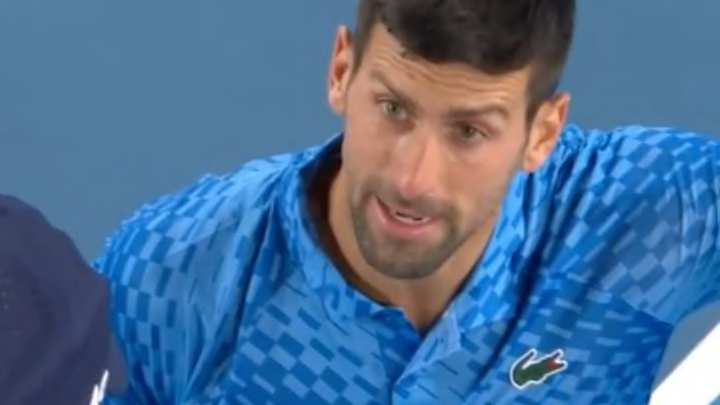 Countless men have tried and failed to get the better of Novak Djokovic. Their major miscalculation was by trying to do it by beating him at tennis. Or being a tennis fan who tried to subtly needle him from the grandstand. One fan at the Australian Open succeeded in this endeavor by bucking all convention, dressing up as the beloved Waldo character with his friends, letting the vibes flow freely, and just going for it.
Djokovic's frustrations mounted to the point he had to have an impassioned conversation with the chair umpire that didn't accomplish anything except add to the overall entertainment.
That player failing to stifle his own amusement at the situation is Enzo Couacaud who would lose in four sets.
Still, the memories are forever.