Notre Dame Reveals New Shamrock Series Uniform Using 'The Hangover' and Two Mike Golic's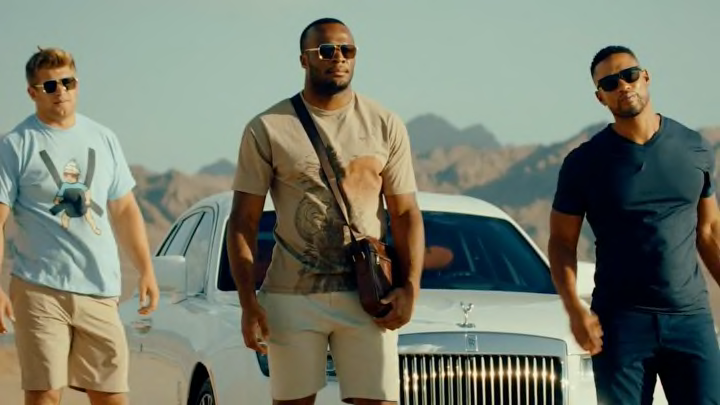 Notre Dame's Shamrock Series will visit Las Vegas on October 8 as the Fighting Irish football team takes on BYU at Allegiant Stadium. Notre Dame will be wearing some very modern-looking white and gold uniforms which they teased today in a parody of The Hangover.
The video features coach Marcus Freeman, tight end Michael Mayer and defensive end Isaiah Fosley, as well as Mike Golic Jr. and Mike Golic Sr. Everyone clearly had a good time, which is obviously the most important thing, but this is also a great job of Notre Dame giving two of their top players some real facetime where they can show some personality while rubbing elbows with some of the university's most visible alumni. Who wouldn't want to give Michael Mayer NIL money after seeing him fall out of a car?
Oh, and in case you just want to see the jerseys, here they are. Rudy's dad probably hates them.