Notre Dame Got Screwed in Tallahassee by the Referees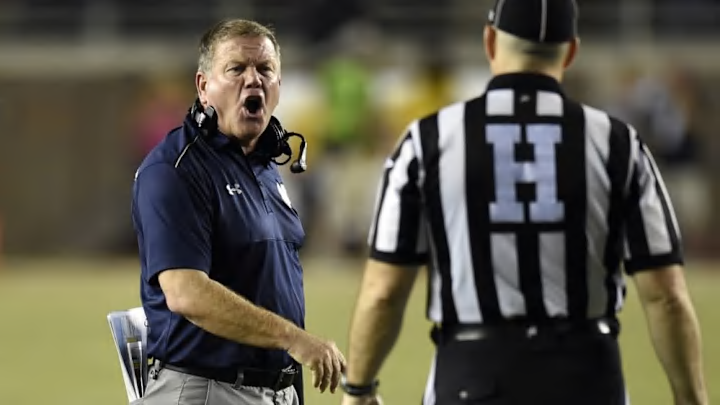 Notre Dame got shafted badly by the referees in the closing seconds against Florida State, as the game-winning touchdown was wiped off the board on a bogus offensive pass interference penalty.
Use your eyes, and watch it:
1) The FSU defender (8) is jamming the Notre Dame WR (20) at the line of scrimmage.
2) First contact? That belongs to the FSU defender, who grabs the Notre Dame WR with both arms. The Notre Dame player takes one step before he's grabbed with two arms.
3) Even on the Notre Dame receiver's 2nd and 3rd steps, he's still getting grabbed and trying to get leverage. He can't, because he's getting grabbed. Watch his lower body struggle.
4) The Notre Dame receiver tries to lean forward into the end zone, but the FSU defender starts pulling him down, but notices that, "oh shit, that guy is wide open and he's going to score!"
5) And that's when the acting begins (it's actually a pretty good job) and he starts talking to the ref and gesturing just as the touchdown signal goes up.
You can't watch that replay – closely, from start to finish, NOT just the box that ESPN highlighted – and tell me it's offensive pass interference.
And no, this isn't sour grapes: I had Notre Dame +11.5.
It's a damn shame that a horrendous call like that ruined a classic that happened to be the most important game of the season so far.
Like I tweeted: Tallahassee – where integrity goes to die.