North Carolina Campus Vandalized With Duke Graffiti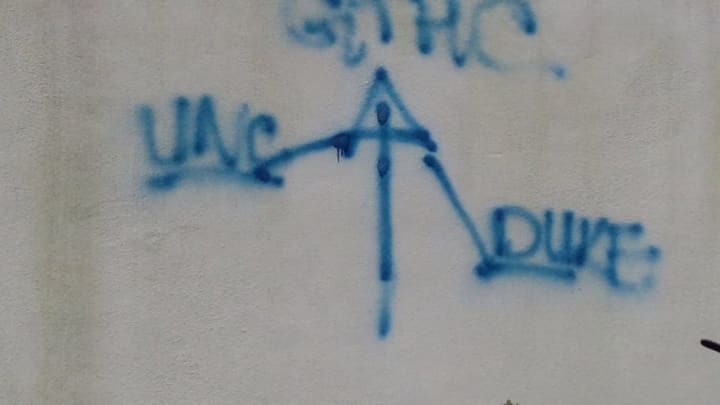 Duke was supposed to visit Chapel Hill to play North Carolina last week, but the game was canceled because of the weather. The 5th ranked Blue Devils and unranked Tar Heels will make up the game tomorrow night. This morning Carolina students woke up to find various campus buildings had been vandalized by Duke fans. From The Daily Tar Heel: 
Employees of the facilities maintenance department Gary Thompson and Angelo Baldwin said they got the call to clean up the royal blue graffiti on the Campus Y and South Building Pillars around 8:30 a.m.
The pillars were marked with D-U-K-E while the front of the Campus Y's steps were painted with a triangle with arrows apparently marking the location of UNC and Duke in the Triangle.
UNC employees weren't that impressed with the vandalism. 
""It was the typical 'GTHC' kind of stuff," Johnson said. "They weren't even creative about it.""
Obviously, he expected more from a private school.