There Will Be No NCAA Tournament Bracket Reveal, Which is Just Fine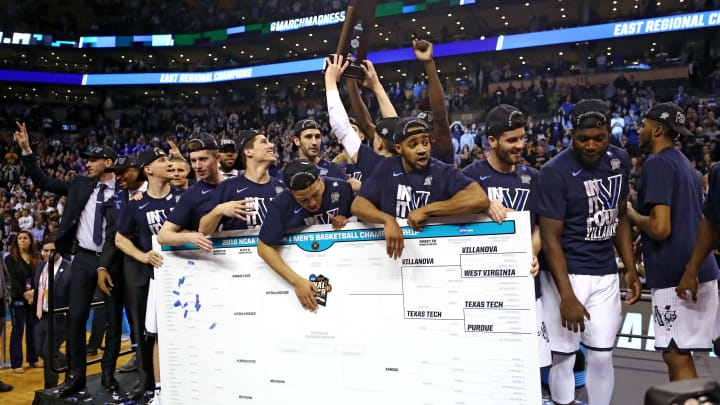 No bracket this year, folks. / Elsa/Getty Images
We lost the most important chapter in this year's college basketball story. Something much larger than sports intervened. Efforts to salvage anything meaningful out of the NCAA Tournament were well-intentioned but ultimately fruitless.
Ever since news that there'd be no 68-team tournament broke, there was a desire by some to see the selection committee put together a hypothetical bracket anyway. Cynically, it would have helped coaches achieve some contract bonuses. More positively, it would have been a small gesture to reward teams that deserved to see their name called.
Alas, that won't happen.
Not to be a killjoy, but it's the right call. Though I'm sure some would have been uplifted by the harmless gesture, it wouldn't have accomplished all that much. Plus, we'd have had people bickering and arguing over who got snubbed into something that doesn't exist. I'm not sure we can handle that right now.
Most importantly, the situation with automatic bids would have been a nightmare. It's extremely tough to retroactively change metrics after the season and it's quite possible it'd open up a can of worms for the committee to weigh regular-season vs. tournament champions in the future after doing it once.
It's best to soberly chalk the NCAA Tournament up as a total loss and move on. Hopefully it will be back and better than ever next season.