Latest NFL Leads
Trey Lance Now the Betting Favorite to Be Selected by San Francisco Third Overall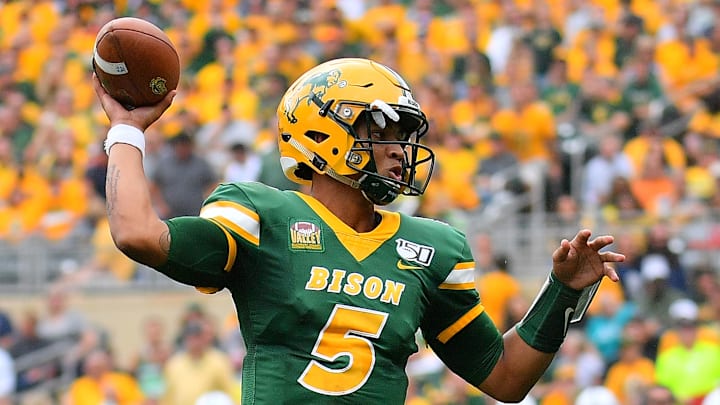 Sam Wasson/Getty Images
In the matter of a few short hours, the pre-NFL Draft industrial complex will become the present NFL Draft industrial complex on its way to become the post-NFL Draft industrial complex. Which all means we'll soon know what the San Francisco 49ers will do with the third pick. Then we'll be able to react to it and argue if it was the proper call.
Not long ago, there wasn't a ton of drama in the court of public opinion. The Niners were to take Mac Jones and be done with it. But a late push from the Trey Lance camp has added to the intrigue and pressure for San Francisco. Now, if it means anything or not, the betting markets are actually reflecting that Lance is the favorite to hear his name called third.
Interesting. Potentially something. Potentially nothing.
Everyone likes to wave a hand and say that Las Vegas usually knows, but lines move in the No. 1 interest of increasing action. This could simply be a case of a wave of bettors getting what they perceive as great value on Lance and pushing the line back in his direction. Or it could be the telltale sign that Kyle Shanahan is about to win the battle against John Lynch.