Nikola Mirotic Was the Aggressor, Charged at Bobby Portis Multiple Times Before Getting Punched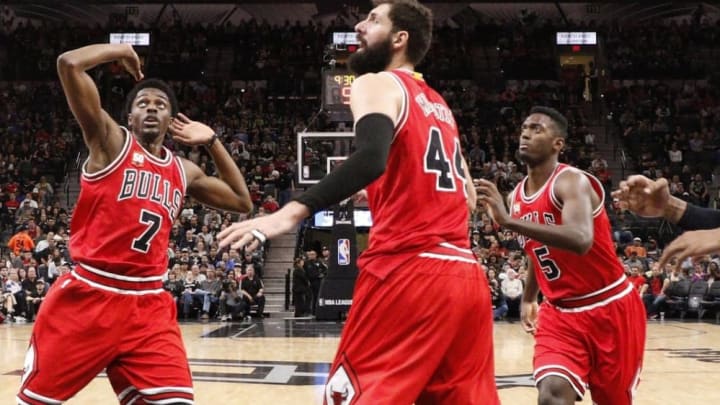 Bobby Portis punched his Chicago Bulls teammate Nikola Mirotic in the face at practice on Tuesday, fracturing his face and giving him a concussion. Knowing only that it seemed like Portis was about to get in a lot of trouble. However, Peter Vecsey and Adrian Wojnarowski both reported that Mirotic was the aggressor. Via Vecsey's Patreon:
Mirotic initiated the skirmish. "He was the aggressor, not Portis," I am informed. "Mirotic shoved Portis twice, maybe three times. When Portis retaliated with a hard shove, Mirotic charged him. Portis put him down."
Via ESPN:
The players had been talking trash to one another in practice, going back and forth before those exchanges escalated into a physical encounter, league sources told ESPN's Adrian Wojnarowski. Mirotic charged at Portis twice before Portis threw a punch and connected with Mirotic's face, league sources said. Mirotic dropped to the floor and lay there for several minutes before getting up, league sources said.
While Portis will still likely face some discipline, he will probably keep his roster spot. Vecsey also reported that Portis was well-liked, working hard and had asserted himself as a leader in the off-season. Now the Bulls have to figure out what to do with Mirotic. He's out for the foreseeable future, but he might have some trade value. Certainly more than Portis as a player and contract. Both guys' have team options next season, but Mirotic is making $11 million more this season.