Nikola Jokić Had an MVP-Level Flop During Game 1 of the Western Conference Finals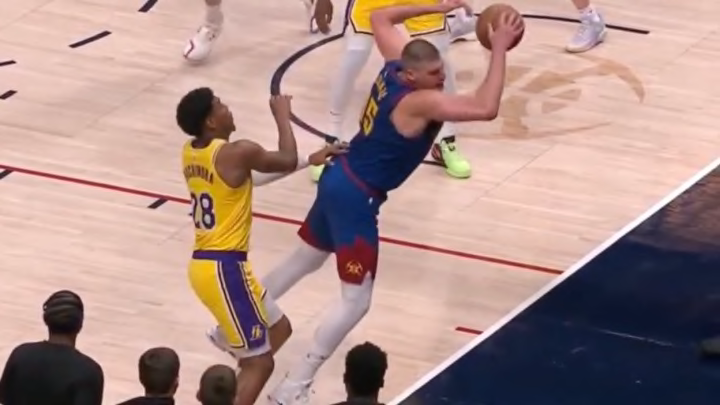 Nikola Jokic was an absolute monster in the first half of Game 1 of the Western Conference Finals. The Denver Nuggets took a 72-54 lead into halftime on the back of Jokic's 19 points, 16 rebounds, seven assists and two blocks. But we also saw a comical flop near the end of the second quarter.
Jokic, being boxed out by LeBron James, gave a little shove in the back that was not called, and ran after a rebound towards the corner. As he got to the ball he was met by Rui Hachimura and acted like he was blindsided while he was barely touched.
LeBron James' teams might not teach flopping, but the Joker's clearly do. This was a masterclass as he was at the perfect angle to sell this as a push. And referee Zach Zarba fell for it as pointed out by Jeff Van Gundy.