Nikola Jokic Just Having a Good Time Out There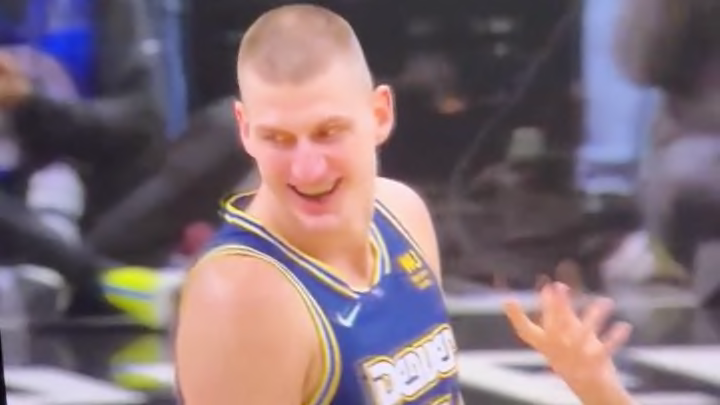 Nikola Jokic /
The Denver Nuggets have been struck with a vicious injury bug this season and only the greatness of Nikola Jokic is preventing a quick and steep slide into the basement of the Western Conference. Missing both Jamal Murray and Michael Porter Jr. along with several key rotation players, Denver is 16-16. Jokic has been better by most measures this year than he was as the league MVP last season, averaging 25.9 points, 13.8 rebounds, and 7.2 assists per game.
It's tough for the Nuggets to waste such a good season by Jokic, but there's only so much a team can do when two of the three highest-paid players on the roster are sidelined long-term by serious injuries. However, aside from the inevitable frustration that all pro athletes feel when they aren't winning games, it's a low-pressure setup for Jokic. He needs to ball out every night for his team to win, and if he does, great! But if he doesn't, there's not really any blame to shoulder because his best teammates aren't on the court.
The big Serbian center is just out there having a good time, as evidenced by his twerking ahead of last night's tipoff against the Los Angeles Clippers.
Another angle!
Great stuff. Just a guy having a blast playing the game. After twerking and making everyone laugh, Jokic dropped 26 points, 22 rebounds, and eight assists in a winning effort. Just another night for the reigning MVP.