Nikola Jokic Sang Shirtless in a Restaurant While Novak Djokovic Hung Out in the Back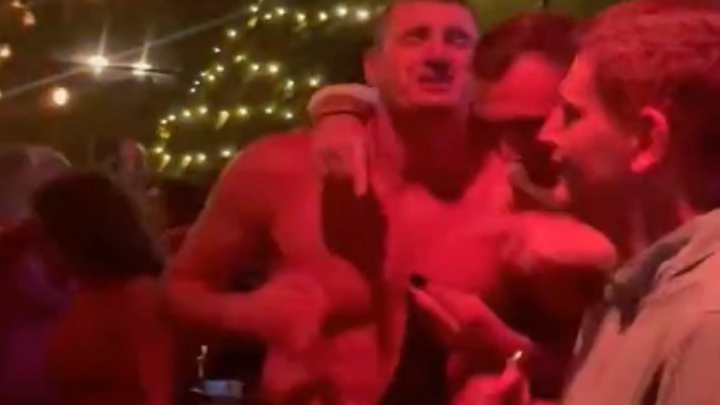 Nikola Jokic /
Nikola Jokic has been having an incredibly carefree summer after winning his first NBA championship. He went home to Serbia almost immediately after the Denver Nuggets' championship parade and hasn't been stateside since. The Finals MVP has been flying mostly under the radar and the rare videos we do get usually feature him just enjoying his horses or partying like there's no tomorrow in extremely low-key settings.
We got example of the latter sort of video last night. It seems Jokic went out to celebrate with the Serbian national team after they placed second at the FIBA World Cup despite Jokic's absence. The big man was belting out lyrics all night and at one point took his shirt off. To top it all off, Novak Djokovic was there as well, presumably celebrating his own historic achievements after winning the US Open last weekend.
Djokovic and the Serbian basketball team were given quite the welcome by their home country earlier that evening.
What a damn party that must've been. It is quite clear Jokic relishes celebrating the achievements of his friends far more than his own. He's the best hype man of all time, in other words. The life of the party when it's not his party. It's hard to escape that label when the shirt comes off during karoke.
What a week for Serbia.