Anthony Davis and the Lakers Could Only Laugh After Nikola Jokic's Buzzer-Beater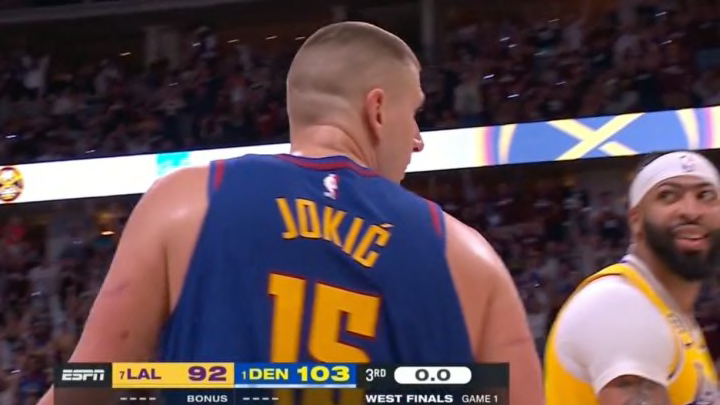 Nikola Jokic had 31, 19 and 12 through three quarters of Game 1 of the Western Conference Finals. He finished the third by hitting a long buzzer-beater over Anthony Davis. It was such a ridiculous shot that Davis literally looked back at Jokic and smile. And then shook his head. And laughed as he walked back to the bench where he was met by coaches and players who were also laughing because what the actual f--k just happened?
You can see Bruce Brown thinking the same thing in the bottom right corner of this angle.
With this shot Jokic was 12-of-15 from the field, 3-of-3 from three, and 4-of-4 from the line on the night. What can you even do with that? And when he's not doing that, he's selling flops.
UPDATE: Here's LeBron James and Jamal Murray exchanging thumbs up after a well-contested shot went in. Really nothing the Lakers can do about this kind of shot making.