Nikola Jokic Roasts Shaq During 'Inside The NBA' Interview After Game 5 Win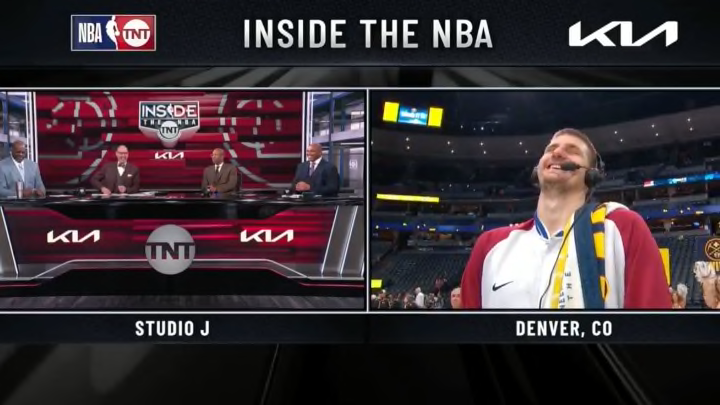 'Inside The NBA' /
Nikola Jokic did his thing again last night, posting a 29-point triple-double in a winning effort over the Phoenix Suns. The Serbian big man did everything needed in order to secure a critical Game 5 victory and put the Denver Nuggets on the brink of another Western Conference Finals appearance.
His big day earned him an interview with the Inside The NBA crew afterwards and he took the opportunity to have some fun with Shaq after being informed that he now has the most triple-doubles by a center in NBA playoff history.
It seems that Shaq takes light-natured ribbing way better from centers than he does, say, Charles Barkley. You are allowed to roast Shaq if you are fresh off a dominating performance in the paint, apparently.