Is Nikola Jokic's Daughter Taunting the Basketball Gods With Her Ring Finger Celebration?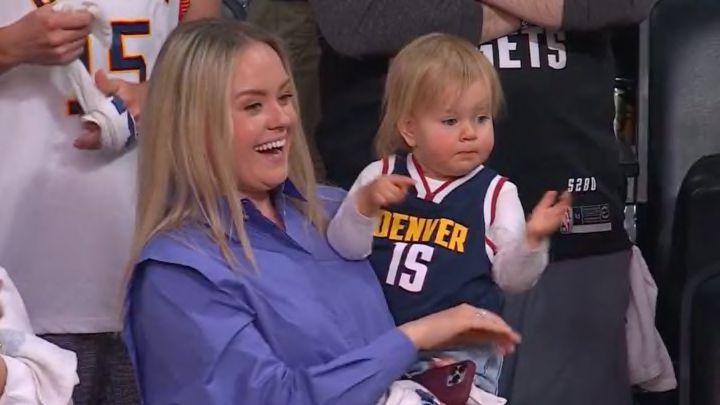 Nikola Jokic had 39 points, 16 rebounds, 5 assists, 2 steals and one block in the Denver Nuggets' 97-87 win over the Phoenix Suns on Monday night. With the victory the Nuggets took a 2-0 lead in their Western Conference semifinals matchup. And some people might be getting a little too cocky about it.
That's Jokic's wife Natalija waving while holding the couple's 19-month old daughter, who is pointing at her ring finger. Just absolutely taunting the basketball gods. Does she not know that a series doesn't start until the road team wins a game? Teams come back from 0-2 series deficits all the time.
Does she think that Kevin Durant is above making a toddler cry? Tell me you can't imagine the Suns taking a late three-pointer by Chris Paul in Game 7 as he turns and points to his ring finger to mock a small child. Baby Jokic is playing a dangerous game.