Nikola Jokic Freaked Out on the Bench During Game 5 of the NBA Finals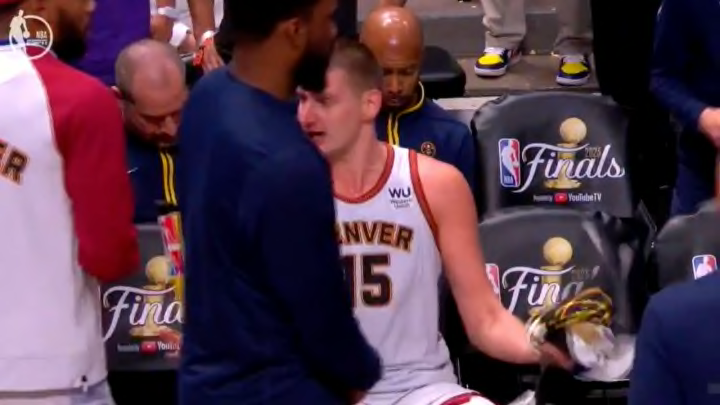 Nikola Jokic was very animated on the bench during the third quarter of Game 5 of the NBA Finals. The Denver Nuggets struggled during the first half, but cut the lead to one as they headed to the fourth. Though as you can see in this brief clip, it wasn't all smooth sailing in the third.
This is about as emotional as you'll see Jokic. He has some mini freak-outs when a call goes against him, but yelling at his teammates and coaches on the bench like this in the middle of a game? This is the kind of thing that is reserved for superstars. Who does the two-time MVP think he is?