Security Destroyed Adam Hadwin Who Was Trying to Celebrate Nick Taylor's Insane RBC Canadian Victory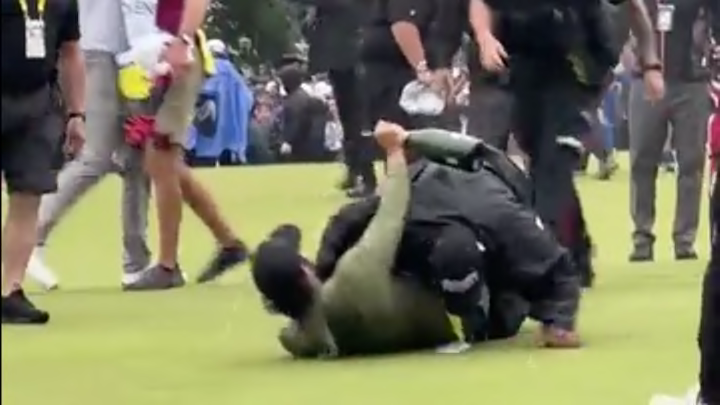 Nick Taylor won the RBC Candian Open in dramatic fashion on Sunday, draining an absurd 72-foot putt on the fourth hole of the playoff to beat Tommy Fleetwood. Taylor, a Canadian, sent the crowd into absolute hysterics when the ball dropped into the hole. Fellow Canaidan Adam Hadwin, Taylor's friend who finished tied for 12th, ran towards Taylor to spray him with a beverage, but was intercepted by security. You can hear Jim Nantz mention it on the broadcast.
If you look at the videos below, yeah, he totally got taken out like some random idiot on the field at a regular season baseball game. Security put him into the green with force before Taylor's caddie explained who he was and kept him from getting carried off.
This is why you always make sure your badge is showing.