Nick Saban Leads Alabama Football Team on March for Social Justice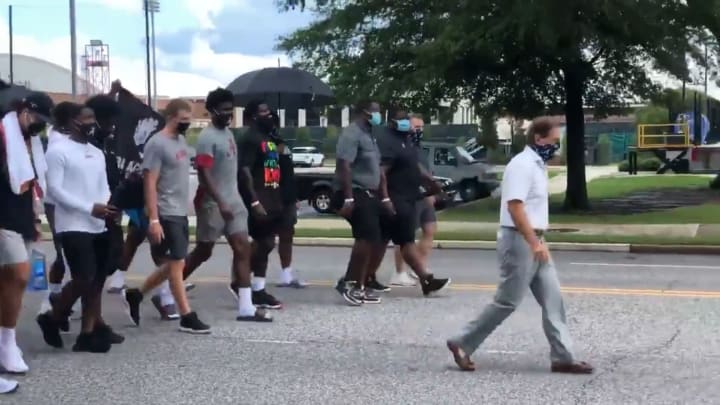 Nick Saban leads Alabama football team on march for social justice /
Nick Saban led Alabama's football team on a march for social justice on Monday. The 68-year-old coach and the team marched across campus for a rally where Saban and players spoke to an assembled crowd.
Here are some scenes from the march and rally:
Usually we only get to see Saban leads his team out of the tunnel on Saturdays, it's good to know he's leading these players in other ways as well. Sometimes we get so caught up in football and results on the field that we forget these coaches are human beings, most of whom care deeply for the young men they coach.
It's clear these players believe social and racial injustice are important issues and it's great to see Saban supporting and leading them.