Nick Foles Sticking the Football Out of a Pile is a Hilarious Image to Cap the Colts' Season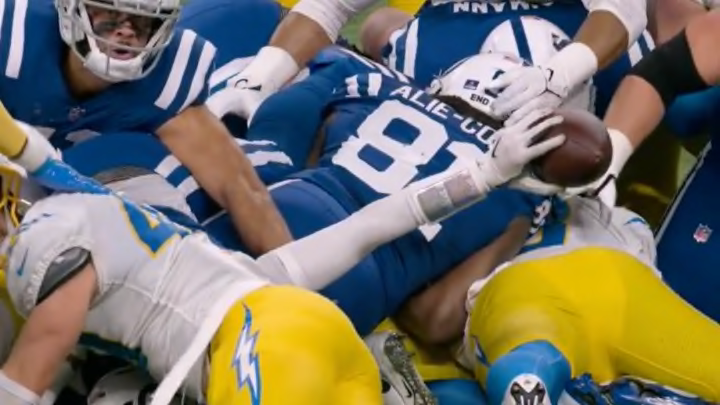 Nick Foles had a rough game against the Los Angeles Chargers Monday night. Through three quarters Foles had completed 10-of-20 passes for 72 yards and thrown three interceptions. He started the fourth quarter coming up short on a quarterback sneak on 4th and 1 from the Chargers 12-yard line. The only saving grace was how damn funny it looked on the replay as Foles' hand emerged with the football after he had been called down and the play was over.
It's like a Renaissance painting of a zombie's hand bursting out of a grave while holding a football. The grave, of course, is the Colts' season. Somehow Jeff Saturday couldn't even save them. And yes, this will be their fifth straight loss under the inexperienced head coach.