Nick Chubb Is Squatting 675 Pounds, Could Probably Do More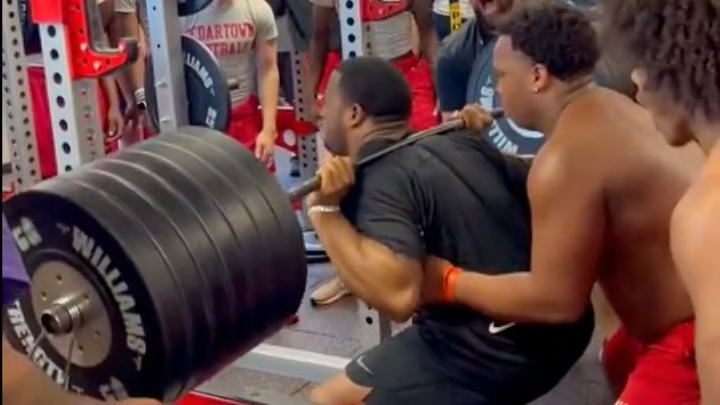 Nick Chubb put together another solid year for the Cleveland Browns last season, earning his third consecutive Pro Bowl nod and his first All-Pro selection. He'll potentially have to carry the offense a bit less with Deshaun Watson taking over for Baker Mayfield under center, but if you think, for even one second, that he's going to take it easy over the offseason, you would be sorely mistake. Chubb's fitness routine apparently includes squatting 675 pounds as a raucous crowd looks on, which is not something occurring at your local Planet Fitness.
Look at the bar here, bowing under tremendous stress yet not worried at all because it knew
Still conducting my own research on this yet feel confident in saying that running backs have really strong legs. Probably from all the running. And pushing back against enormous athletes hellbent on taking them down.
So 675 pounds in the leader in the clubhouse. All other ballcarriers are now on the clock for a rebuttal. Nothing would be better than every running back posting video of them risking catastrophic back injury trying to get to 715 or 725. Gotta keep those front-office types on their toes and at unease.