Nick Bosa and the 49ers the Latest Victims of the NFL's Horrible Roughing the Passer Calls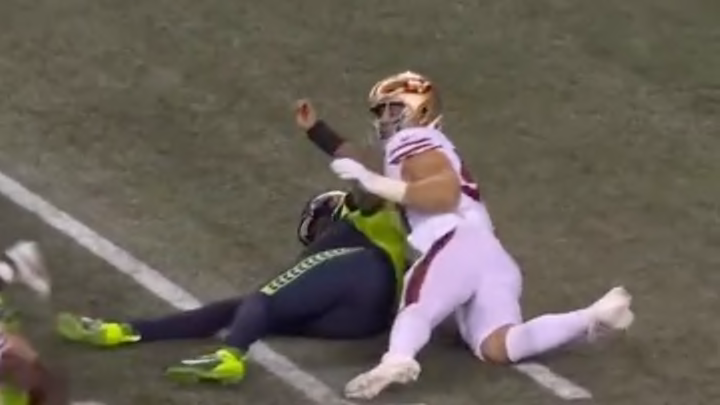 Deommodore Lenoir intercepted a Geno Smith pass and returned it 37 yards for a touchdown during the third quarter of the San Francisco 49ers - Seattle Seahawks Thursday Night Football game. During the return a flag was thrown and the official announced a roughing the passer penalty. It was as bad as any you've seen this season. Nick Bosa was flagged for, well, tackling Geno Smith. It was yet another case of the defensive player simply not being able to levitate.
Given a second chance Smith and the Seahawks drove down the field and got their second field goal of the game, cutting the Niners lead to 21-6.