Latest NHL Leads
The NHL Just Shut Down Due to COVID-19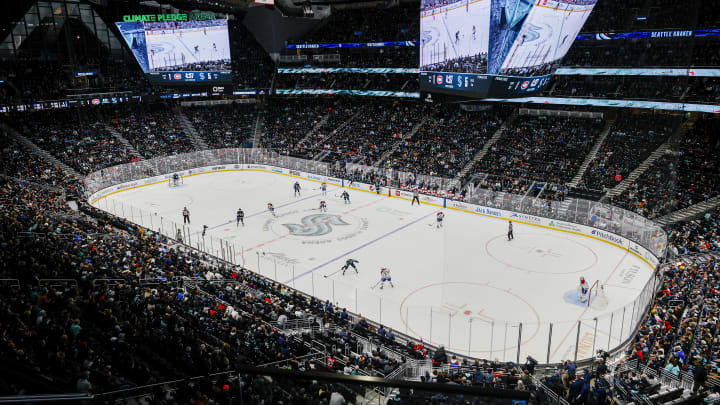 Montreal Canadiens v Seattle Kraken / Steph Chambers/GettyImages
The NHL just announced it is suspending league operations until at least December 26 due to rampant COVID-19 outbreaks in the sport. The NHL and NHLPA agreed to suspend operations from December 22 through December 25 and team facilities will remain closed until 2 p.m. local time on December 26. But this pause could last longer.
The four games scheduled for Tuesday that have not been cancelled will go on as planned, pending any positive test results. The eight other games scheduled for Tuesday have already been canceled. On Sunday, the NHL also announced it would postpone any cross-border games for the time being.
As of this article, 44 games have been canceled across the NHL as a result of surging COVID-19 cases. All four games scheduled for Wednesday had already been postponed, with 10 of the 15 games set for Thursday also being postponed.
As of now, the first day of action after the pause will be December 27, when 14 games are scheduled. We'll see if we make it there.
This recent spate of positive tests and cancellations across all sports is starting to feel eerily like March of 2020. Maybe all the active league should just take a two-week pause. Call it a holiday break and resume after the new year.