NHL Closing Access to Locker Rooms Amid Coronavirus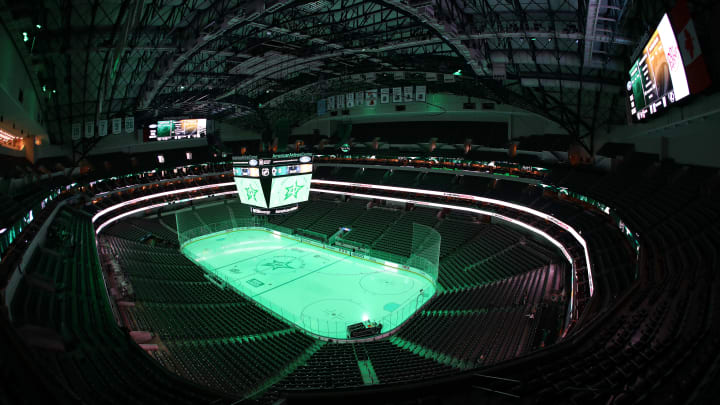 American Airlines Center, home of the Dallas Stars / Ronald Martinez/Getty Images
More sports organizations are taking steps to combat possible effects of the coronavirus. This now includes the National Hockey League, which, on the advice of the Centers for Disease Control, have closed their teams' locker rooms to reporters effective today.
Infectious diseases spread rapidly in warm and humid areas, and a locker room populated with dozens of players fresh off of strenuous activity certainly counts as one of those. This is especially important considering that the COVID-19 virus presents with similar symptoms to the common cold.
NHL executives have grappled with more drastic measures, including playing games in front of empty arenas or even postponing games altogether. In the meantime, the league has quarantined all league employees from overseas business travel.
"What we can do is take it a day at a time and see what the experts in the field are telling us," said NHL commissioner Gary Bettman.