Latest NFL Leads
NFL Receivers Targeted With People on the Sidelines with Cameras on Sunday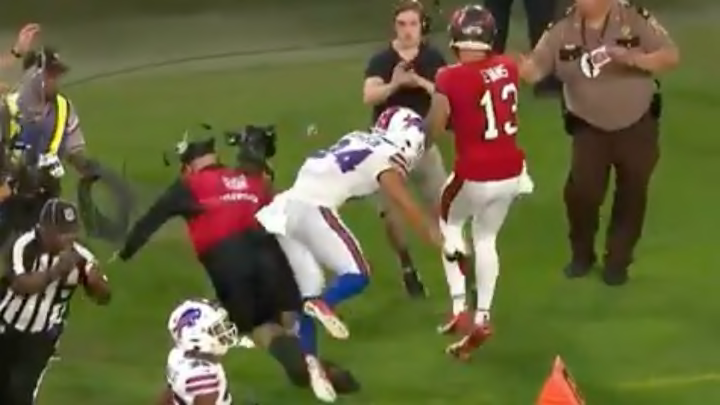 Football is a dangerous game. That is true for the guys on the field wearing pads and sometimes it extends to the sideline where people in street clothes are are in constant risk of being run over by a large person traveling at a high speed. Like this CBS cameraman who got trucked by Mike Evans on Sunday.
And it's not always a physical confrontation. This photographer thought he was safe as the play was far from over following this Davante Adams touchdown on Sunday Night Football. But then as Adams turned and walked away he fired the ball backwards right at the photographer's face. Undeterred, he got back to taking pictures.
Of course, these people with cameras can also act as a last line of defense for cheerleaders. After Denver's Noah Fant secured a long pass he ran out of bounds and two guys with cameras got out of his way, allowing him to run into a cheerleader.
Luckily, both player and cheerleader avoided disaster and were able to share a laugh. Probably about the cowardly people with the cameras.