NFL Ratings Back?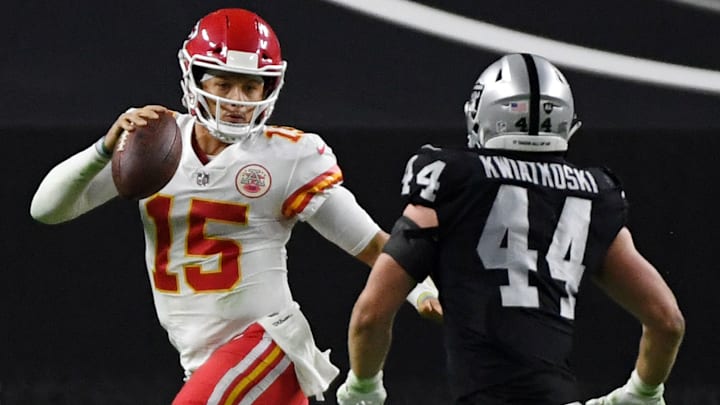 Ethan Miller/Getty Images
There has been some consternation for months now as NFL ratings follow the trajectory set by all other pandemic-backdropped sports, which is a low wave far less prodigious than suits would like.
Pundits interested in this type of thing have not taken it well, with a few seemingly taking it very hard and personally even though they don't work for either the league or its rightsholders. Candidly, there is one guy in particular I was worried about if this trend were to continue, so it's uplifting to see a bunch of people watched the Chiefs-Raiders game on Sunday night.
Huzzah. Ratings back! Maybe.
Or perhaps it was just a game featuring the most exciting player in football playing just minutes from the neon lights of Las Vegas and a dramatic final minute. Perhaps couples everywhere were at different stages of watching The Undoing and couldn't agree on a second option. Perhaps that's only a personal anecdote.
Of course, there is a third option that may or may not be true. And that's the idea the election ramp-up and cool-down cycles are in the rearview window and there's more oxygen in the atmosphere for old habits to creep back in via remote.
The fourth option is that this is an outlier and ratings are empirically not back. If so, more sleepless nights worrying about those who worry about such things.