Jason Kelce Chugs Beer With Eagles Fans at NFL Draft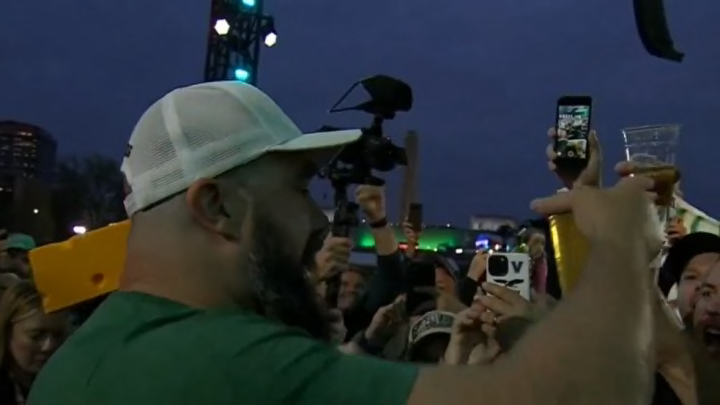 Apparently Jason Kelce is a big fan of the Philadelphia Eagles' first-round pick. The Eagles traded up to the ninth selection in the 2023 NFL Draft and landed Georgia defensive lineman Jalen Carter, whose stock had been plummeting. Their veteran center was a big fan of the move.
Kelce was in attendance at the draft in Kansas City, hanging out in the crowd with Eagles fans. As soon as the pick was announced, he started chugging beers with everyone.
Check it out:
Something tells me no matter who the Eagles took, Kelce would have been chugging. The man is having a blast.