The NFL Gave the Bills and Bengals Five Minutes to 'Get Ready' After Damar Hamlin Incident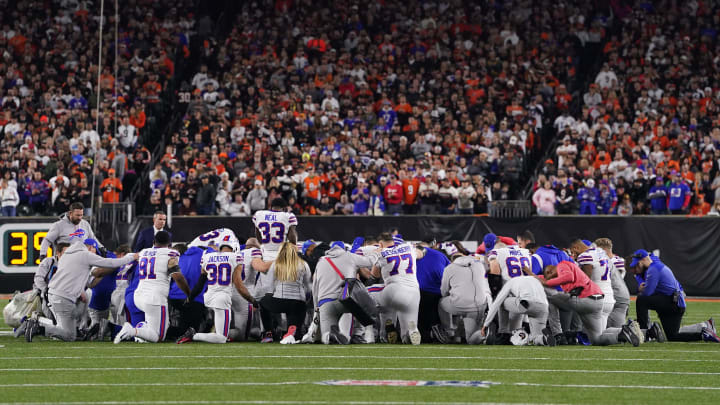 Buffalo Bills v Cincinnati Bengals / Dylan Buell/GettyImages
The Buffalo Bills and Cincinnati Bengals Monday Night Football game was temporarily suspended after Bills safety Damar Hamlin was taken off the field in an ambulance. Hamlin collapsed on the field and had to be given CPR by medical professionals while his teammates watched. After the field was cleared the NFL gave the teams five minutes to "get ready," according to Joe Buck during the broadcast.
In the following minutes the head coaches of the teams, Zac Taylor and Sean McDermott, met on the field and talked with the referees. After that discussion the coaches pulled their teams off the field and it was announced that the game was "temporarily suspended."
Anyone looking for proof that the NFL is callous and focused on only one thing needs only hear that they gave these players five minutes after many of them were in tears and saw one of their brothers taken off the field in an ambulance.