NFL Bigwig: Baker Mayfield's Weak Immune System Should Scare Cold-Weather Teams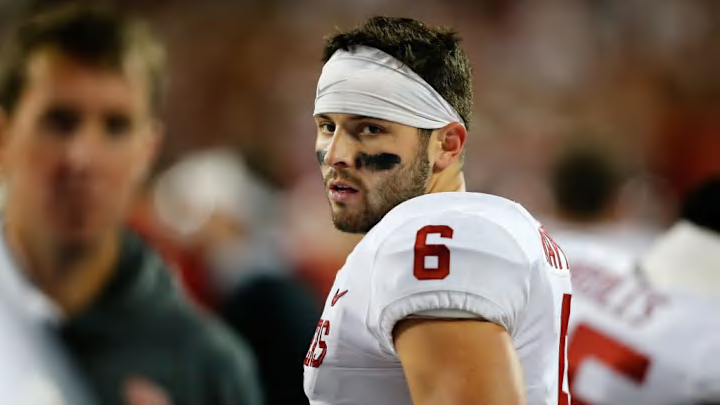 Oklahoma quarterback Baker Mayfield is dealing with a mysterious illness in the days before the Rose Bowl against Georgia. Reports are that the Heisman Trophy winner has lost his voice due to a "little cold," though nothing is definitive.
This is a major concern for the Sooners and the oddsmakers in Vegas have reflected the uncertainty by moving the line in the Bulldogs' favor. Also concerned? NFL teams in cold-weather markets nonplussed by Mayfield's whack immune system — according to one league executive.
We are truly blessed to live in a world where professional sports teams' biggest brains make enormous financial and football decisions on the slightest whims. Imagine all the hard scouting and film study that must be set aside because a guy got sick — you know, as humans do from time to time.
On the other hand, one can understand why the Cleveland Browns and Cincinnati Bengals wouldn't be interested in Mayfield's services. He couldn't possibly win a big game in the state of Ohio.