New York Rangers Fan Screams 'F You' While Flipping Double-Birds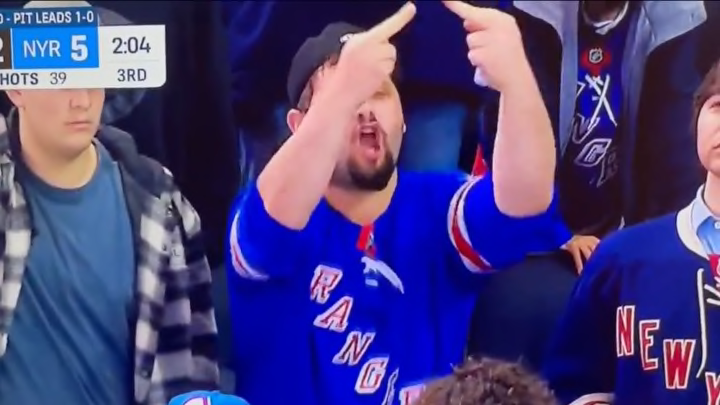 The New York Rangers evened their first round series against the Pittsburgh Penguins on Thursday night with a 5-2 victory in Game 2. Late in the game one Rangers fan decided to celebrate by shouting, "Hey! F--k you!" In case whoever he was shouting at couldn't read lips, he also threw up two very enthusiastic middle fingers.
This is clearly the influence of Eli Manning. No one in New York ever would have considered such behavior before they saw Manning do this during a Monday Night Football [alternate] broadcast in the Fall.
Sure, you might have gotten a "Hey! I'm cheering for my hockey team here!" but an f-bomb? No way. That's all Eli.