The New York Jets Debut Menacing Black Helmets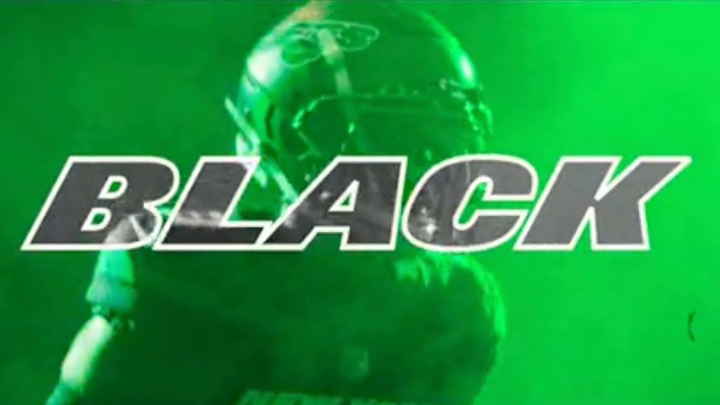 The fashion must-have of the 2022 NFL season appears to be new helmets. Just like the old West, you may be able to tell the good guys from the bad guys based on what color hats they are wearing. The Dallas Cowboys and Cincinnati Bengals with their very white helmets are the good guys. The Carolina Panthers and now the New York Jets? Well, they're the bad guys because today the Jets became the latest team to announce black helmets.
The Jets have had a black alternate jersey for a few. years, but this is the first time they have had a black helmet in the franchise's history. The only thing that comes close is the New York Titans throwback uniforms a few years back, which are dark blue.