White Smoke Rises, Indicating a New Big Ten Network Logo Has Been Chosen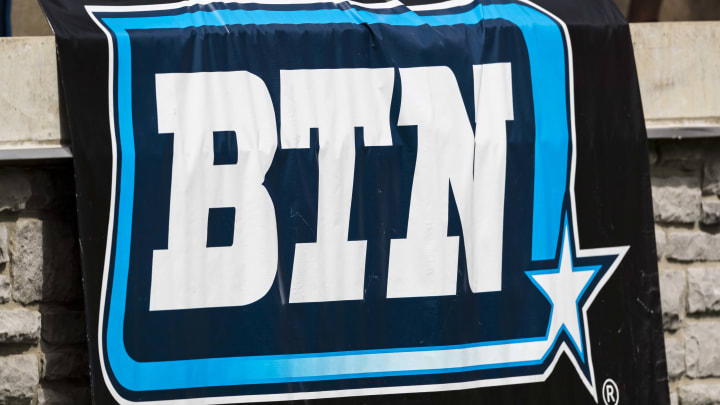 Scott Taetsch/Getty Images
The Big Ten Network is comfort food for so many people from Lancaster to Lincoln. What one puts on when they are feeling particularly Midwestern neighborly and wouldn't mind seeing a feature story on one of Iowa's very large offensive lineman or even a commercial featuring someone from Purdue doing science. Perhaps that's part of the reason the network's logo has remained static since 2011, when Kirk Cousins and Russell Wilson played in the inaugural conference title game and something happened at the end I've buried deep in my subconscious.
But seasons change and so does branding. As such, BTN is set to debut a new logo on Friday night when Wisconsin and Illinois kickoff gridiron play. John Ourand of the Sports Business Journal, as he often does, got the drop on everyone else.
Network president Francois McGillicuddy told SBJ that there will be school-specific logos incorporating the various color schemes and sport-specific ones as well.
Anecdotally, it seems wise to veer away from the BTN acronym. Not sure I've ever heard a normal person use it when discussing what channel a game is going to be on or an interview is going to air. It's always Big Ten Network in the way meathead football analysts always say National Football League or The Quarterback Position but in a pleasant, Lake Wobegon way.