Netflix Teases Johnny Manziel Documentary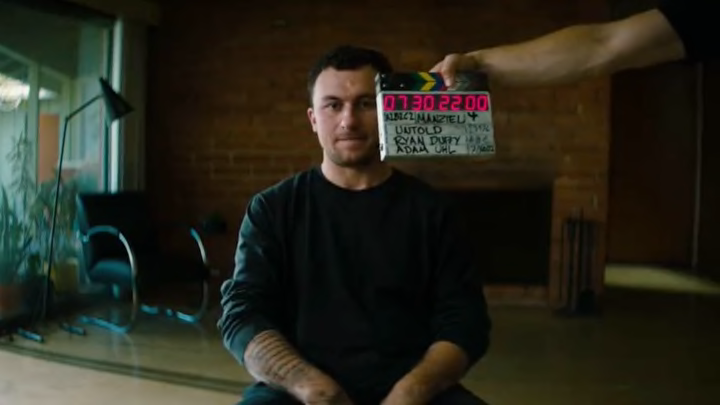 Netflix's Manti Te'o documentary featured a cameo from Johnny Manziel as Manziel took home the Heisman Trophy the same year that Te'o was a finalist. One person tweeted that Manziel's appearance felt like a tease for a future Netflix documentary and Netflix responded today with a clip of Manziel sitting down for an interview, essentially teasing that exact documentary.
A Johnny Football documentary? Maybe it's not the most essential story that could be told, but it should still be pretty interesting. Manziel was a legend in high school and college. A homeless man convinced the Browns owner to draft him and he became another cursed Cleveland quarterback. Then all the off-the-field stuff. There's no shortage of material to work with an apparently that's just what Netflix is going to do.