Netflix Lured Jeff Foxworthy Out of Retirement For a Fresh Take on Participation Trophies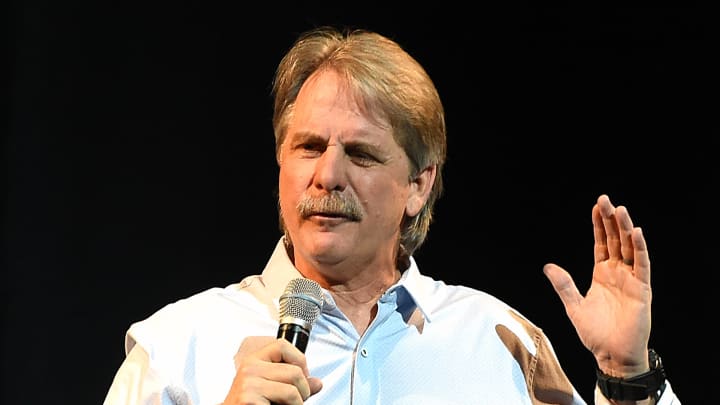 Jeff Foxworthy The Good Old Days Tour - Atlanta, GA / R. Diamond/GettyImages
Jeff Foxworthy was one of the biggest comedians of the 1990's. He brought rednecks into the mainstream, made a ton of money and parlayed his popularity into a number of hosting gigs. For the first time in 24 years Foxworthy has a new solo standup special. Netflix has theoretically paid top dollar for the freshest blue collar comedy you can imagine.
On the new special Foxworthy explores concepts such as participations trophies, old people are frugal, and women have too many clothes.
The streamer and the comedian have been taking a beating this morning because of the participation trophy "joke." Not just because it is lazy, untrue and unfunny, but because we've heard a million versions of this. Is it possibly they only presented this in an attempt to turn it into a meme?
Judge for yourself as you watch the two clips they have posted on YouTube.
You want to talk about participation trophies, talk about the way Netflix continues to find incredible ways to throw money around. Would they have had to raise prices again last month if they had just passed on the first Jeff Foxworthy special of the 21st century? Because if this justifies your Netflix subscription, you might be a redneck.
I'm sorry, was that last line lame because you've heard it before? Then I guess it was perfect.