Neither Mike Francesa Nor Chris Russo Ruled Out Reuniting Chris Russo And Mike Francesa Of Mike And The Mad Dog Get Together For SiriusXM Town Hall / Cindy Ord/Getty Images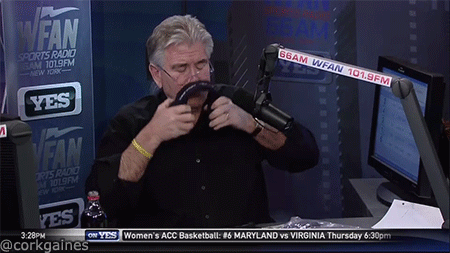 Here's some interesting news for New York sports radio fans. Chris Russo said he "would consider" an offer to reunite with former partner Mike Francesa. Francesa, when asked about Russo's comments, said he "would listen."
Francesa has remained "numbah one" since Russo's departure. Russo has done a lot of yelling and hand gesturing. Paul McCartney, technically, had a successful decade-long run with Wings.
Timing for a potential reunification seems feasible. Russo's Sirius contract expires in 2016. Francesa's WFAN deal expires in 2017, though there have been rumors he's angling for an early departure…
While we dabble in fanciful hypotheticals, ESPN Radio does have a substantial hole in its lineup with Colin Cowherd departing. Such a scenario would, of course, require smoothing out some wrinkles, with Michael Kay and John Buccigross among others.