Epic Beer Snake Built During Nebraska-Northwestern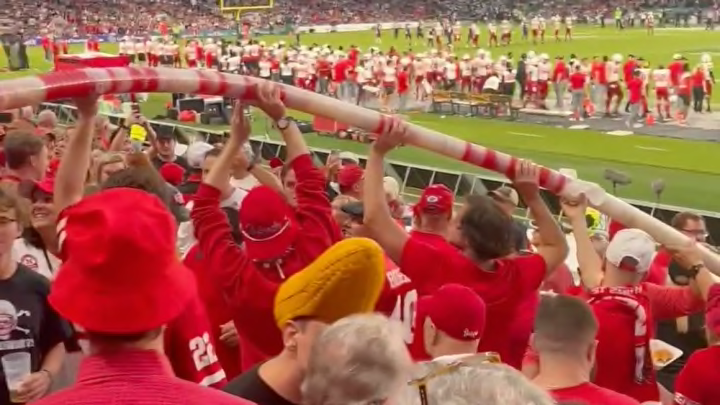 Nice /
To preface this, I am as surprised as you are that the Nebraska-Northwestern game in Dublin is producing as much quality content as it has. But here we are, with a third Saturday blog post about two B1G teams facing off in Week 0. What a time.
This post, though, has little to do with the actual game. It has more to do with what's going on in the stands. In case you missed it earlier, all the beer in Aviva Stadium became free when the WiFi went down and vendors were unable to access the tills. It led to varying attempts to solve the problem, like the vendors having customers write down their names and how many beers they got to pay for it later, but largely it seems that the concessions simply were free for a time.
So we should've expected there would be a massive beer snake built. Here it is, in all its glory.
Excellent. May be the largest one to go viral yet. The bleacher creatures at Wrigley finally have some competition!