Ndamukong Suh Blatantly Slapped Justin Fields in the Head While He Was Sliding and There Was No Flag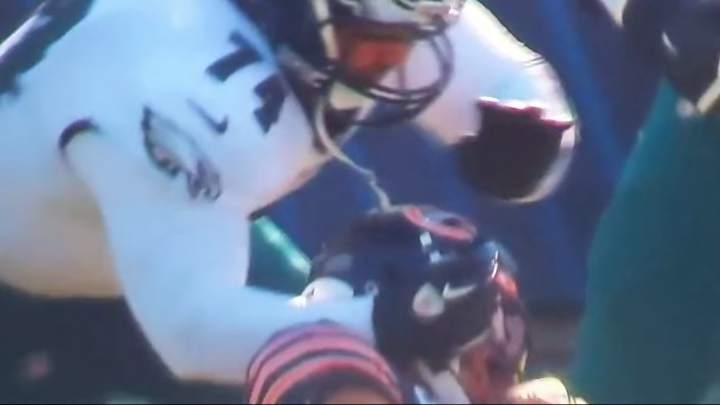 Justin Fields was doing it through the air and on the ground in the first half against the Philadelphia Eagles. Fields ran the ball 10 times in the first half including one electrifying 39-yard run where he would have scored if he hadn't stepped out of bounds. Fields also got slapped in the head by Ndamukong Suh and officials completely ignored it.
That was clearly intentional. Suh has a long history of dirty plays like this and you'd think the NFL would be on the lookout for exactly this kind of bush league move. Instead they watch Suh intentionally slap a quarterback in the head and swallow their flags and whistles while fans on social media and in the broadcast booth call it out in real time. What's worse is that Fields was sliding, which is when he's supposed to be even more protected than usual because he's giving himself up.
Even if Suh just dove on him like he did it should have been a penalty.