Announcers Can't Help But Laugh at Nebraska Player Rolling to a Skirmish on a Knee Scooter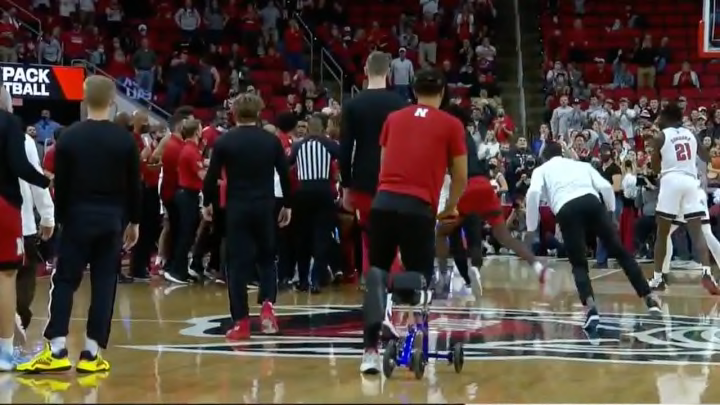 The North Carolina State Wolfpack beat the Nebraska Cornhuskers, 104-100, in an absolute marathon of a four-OT game on Wednesday night in Raleigh. With about six minutes remaining in regulation a scuffle broke out in front of the NC State bench. There were no punches thrown or anything, but upon review broadcasters found one of the funnier things you can imagine.
Nebraska's Trey McGowans rode over the see what was happening on a knee scooter. McGowans had surgery on a broken foot a couple weeks ago. McGowans averaged 10 points and two assists last season, but this is now likely his legacy. He didn't do anything wrong. He just provided a memorable moment on a national broadcast.
Here's the full video via Dime.
Bryce McGowans, Trey's brother, played an astounding 58 minutes in the game, scoring 24 points in the loss.